We're in love with the fact that at-home do-it-yourself letterpress machines are giving access to the beautiful world of letterpress to those who are hands-on and are looking to stay budget-friendly for printing projects (hand-made wedding invites or business cards, anyone?). But what about the initial setup costs and the essential items needed to make the printing journey a fun and fruitful one?
Below is a list of the essentials (as well as general pricing) to help get you started. We've included options for a few select items where you can curb spending or splurge for luxe goods. (Note that these prices do not include shipping costs and are general estimates for the items themselves at the time of this blog post).
Keep in mind how big (or small) your budget will be for your printing projects as this will be a great way to reduce wallet woes and will help make sure you aren't making multiple trips out to the store or online for more paper (or worse…. finding out you don't have all your supplies at-the-ready. Eek!).
The letterpress kit:
L Letterpress ($75 – $100) – highly recommended.
Die Cutting / Embossing Machine that is the platform used for the L Letterpress kit.
The Evolution Machine (from We Are Memory Keepers). Prices range from $70 – $150.
Other at-home machines that can be substituted – Fiskars Fuse Kit, Sizzix Big Shot, and Cuttlebug. Prices range from $50 – $120. 
Photopolymer printing plates Boxcar Press platemaking costs: up to 50 square inches of printed-area-only custom made printing plates (KF152 plate type): $35.50.
Inking roller bearer plate strips Inking roller bearer strips (from Boxcar Press): Free! Just request inking roller bearer strips in your custom-made plate-making order.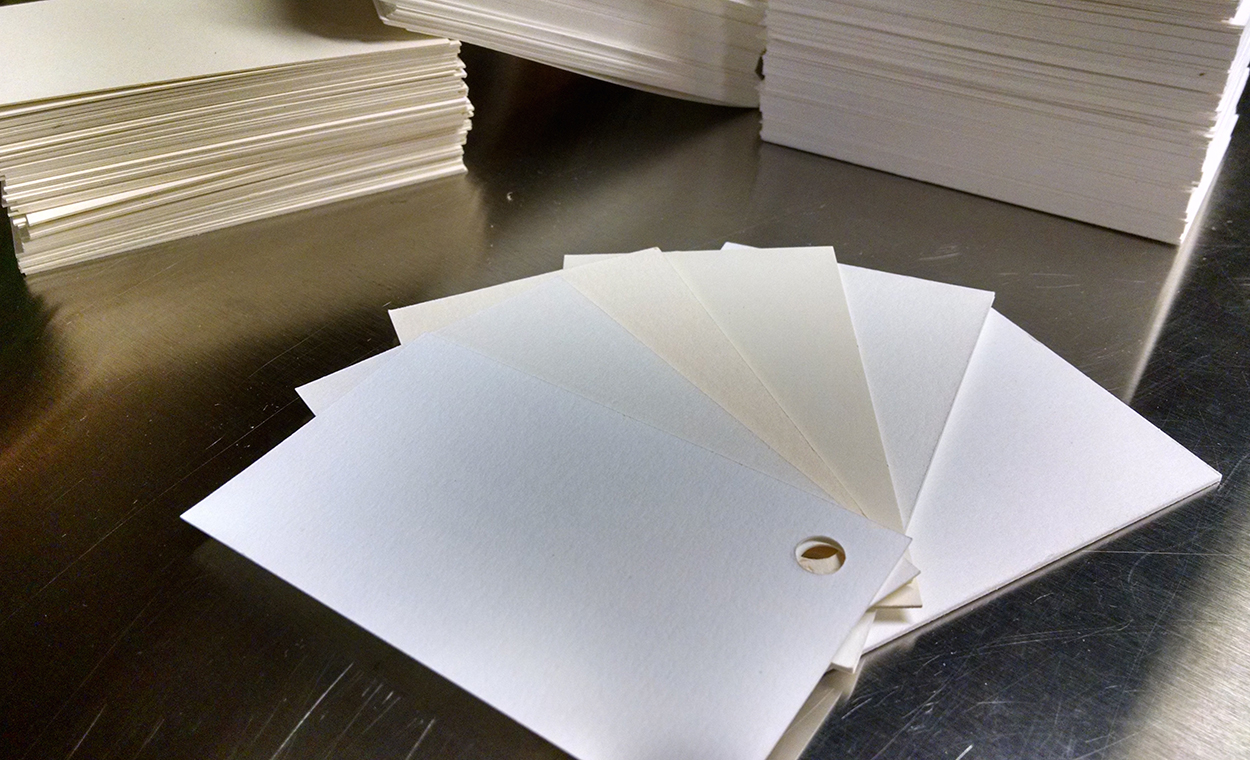 Paper:
Practice paper: uncoated papers, preferably in 80# cover or thicker. This is the paper you will experiment on as you learn to use your brayer and ink correctly. Suggestions are sketchbook paper, uncoated card stock, and bristol stock. Don't use your more expensive project paper until you are confident in your inking.
Project paper: fine quality letterpress paper pricing will vary on what brand or type you purchase and the sheet size / quantity you need. Letterpress papers are uncoated and mostly or all tree-free (cotton, bamboo, and combinations).
We recommend the following paper mill brands: Crane's Lettra, Mohawk Strathmore, Holyoke Cotton, Rives BFK Cotton, Reich Savoy Cotton, Legion Bamboo, Revere Cotton and Somerset Cotton. Find a paper that will fit within your paper budget allotment to satiate your printing project's needs and always remember that ordering a little extra paper is a good suggestion for the inevitable "I goofed" moments.
Additional paper suggestions:  don't overlook chipboard, kraft board or home-made paper options for a different look. 
Examples of pricing:
Cotton paper (example: Crane's Lettra or Strathmore Pure Cotton):

Bamboo Paper (example: Legion Bamboo):

8.5" x 11" 110lb paper

Prices range from

$0.36 per sheet *+

(*letterpresspapers.com sells Legion Bamboo at $3.24 per sheet in packs of 25 sheets. You can cut down (9) nine 8.5" x 11" sheets from their

27.5 x 39.3 big sheet size)
Soft rubber inking brayer 6" Speedball Soft Rubber Brayer: $15.95
Ink:
Save: Caligo Safe Wash Oil-based ink tubes: 150ml tube ($14.30 – $23.99)
Save:  5 oz or 8 oz ink from Southern Inks:  $10 – $20
Splurge: Van Son Rubber-based inks via Boxcar Press ($34.65-$78.10)
Ink knife Boxcar Press Ink Knife: $14.00
Inking plates use the glass from two Dollar Store picture frames for your inking plates: $2.00
Gage pins Henry Gage Pins: $12.00
Soft shop rags (for cleaning up your printing plates) Cut-up old soft t-shirts: Free!
Press wash or cleaning solvent:
Super Save:  Vegetable oil followed by baby wipes followed by a very thorough drying with a clean shop rag – $5 (not for your plates)
For cleaning everything:
Save: Odorless Mineral Spirits: $8 (1 quart container) (okay for cleaning everything including plates)
Splurge: California Press Wash: $38.75 (1 gallon container) (okay for cleaning everything including plates)
Pantone Formula Guide:
Save:  Coated Formula Guide – $65 (limited quantities from Boxcar Press)
Splurge: Pantone Solid Coated and Uncoated Formula Guide: $155.00
Backing/Packing board: use cereal boxes, which are made from a soft chipboard. Placing this behind your paper can increase your impression or bite into the paper. Free after breakfast.
Scissors Utility-style scissors: $1.00 – $3.00
Printing apron Boxcar Press Apron: $19.50
Budget-Friendly: ~$266.25
Splurge: ~$758.125
We hope that this essentials list has you energized for your next project and if you are looking for the handy tips and tricks to use your DIY letterpress machine, we heartily recommend checking out these "tell-all" blog posts from our archives:
As always, let us know in the comments section below how you fared and any suggestions to our list that helped you out. We'd love to hear from you!