Letterpress love is in the air! Or at least that's the case of this soon-to-be-hitched Central New York couple, Douglas Trojan and Erin Reynolds. The pair printed custom letterpress invitations for their upcoming Big Day, and the experience has brought them closer by means of laughs, inks, and whole lot of printing fun!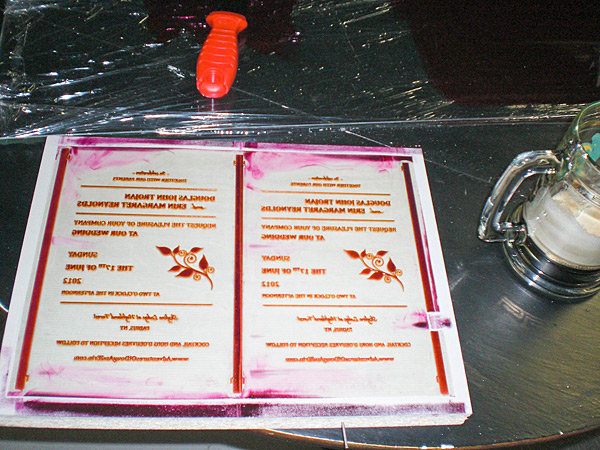 The couple caught up with us first with a nifty visit last month to get the full tour of Boxcar Press (as well as to get a few pointers on their project). Armed with good advice, Douglas and Erin purchased their custom made plates and the rest is history.
Check out their printing adventure from start to finish here and get a sneak peak at the finished invitation!