John Reburn III of Appalachia Press finds joy in the layering of printing know-how, traveling wanderlust, and a true passion for all things letterpress – from small town shops to the luxury design-work of the bigger fish. But that's not why his excitement is contagious. It's because he dives into roles that inspire in printing environments that foster letterpress magic. To find out more, we sat down with him and mused over vinyl records, Mexican print shops, and good ol' fashioned printing basics.
LETTERPRESS WANDERLUST Originally from Frederick, Maryland and Smith Mountain Lake, Virginia but my adult life was crafted by my time spent on the west coast. It's been a little over 10 years in Roanoke, Virginia – but Southern California was 20 wonderful years that greatly influenced my creativity, aesthetic and career. I launched my letterpress card line from Los Angeles and it was consistently selling in Atlanta and New York City. So, I got out the map and starting looking for options in both those cities and everywhere in between. I had spent my childhood summers in Lynchburg, Wytheville and Smith Mountain Lake, Virginia (so, I knew Southwest Virginia) but Roanoke had the airport, and the price of property was easily doable. It took a year of visiting, researching and "cashing out" of California to find the perfect location and make the move.
When I first opened my doors, I called myself Roanoke Valley Printworks. I sold nationally out of the gift shows in NYC and ATL under that name and business was good. Locally, I was constantly confused with being a traditional printer…being asked to make business cards and xerox copies. So, I remodeled my retail store, fine-tuned the business plan and focused on just my print work. I decided to rebrand to really make a statement about the kind of print work I do. "Appalachia" sets a time, place and mood with it's history, equipment and locale. It has proven to be a great transition.
LOVE AT FIRST SIGHT I got the basics in high school. I am still using the same printmaking techniques I learned at 17 years old – just using them with more skill and patience. I cut my teeth screening t-shirts for children at a summer camp while in college and I honed my scrappy, low-to-no budget skills into some crazy good shirt designs. It dove-tailed my obsession with primitive printmaking and soon enough it became a technique that I was known for.
Years later, my non-profit design clients needed their events to look professional and beautiful without looking like they misspent their funding. My design work was a perfect match. Entertainment companies liked the graphic quality and lush, rich textures. It all seemed to work easily. Maybe too easy…because it was boring me.
We moved our design studio next to a brilliant letterpress printer/designer, Claudia Laub. I was taken by the look and feel of letterpress. The basic, working concept of letterpress was the same as my 2-D, two color printmaking techniques but with new mechanics. It was a perfect match. She explained letterpress while I helped her with Apple/MAC/electronic design. Twelve years later, I am still learning. Whenever I acquire a letterpress, I talk to the previous owner (usually in their late 80s or early 90s). Everyone has a trick or a way of handling a press.
If I have a question, I go online. It seems this is where all ol', ex-letterpressmen go in retirement. Ask and I receive 7 solutions to any problem. Seven different answers…but one is always right on the money!
PIONEERING IN THE OLD DOMINION STATE I have had some fun studios. But my current studio is my favorite of all. It was originally the Crystal Springs Laundry in an industrial section of downtown Roanoke. A simple one-story building but with character and history. I left as much of the industrial workplace-look as possible, refinishing and upgrading as necessary to make it functional. The loading dock is three feet higher than the ground level, making it perfect for teaching. A student can stand at the rail and look directly down into the press.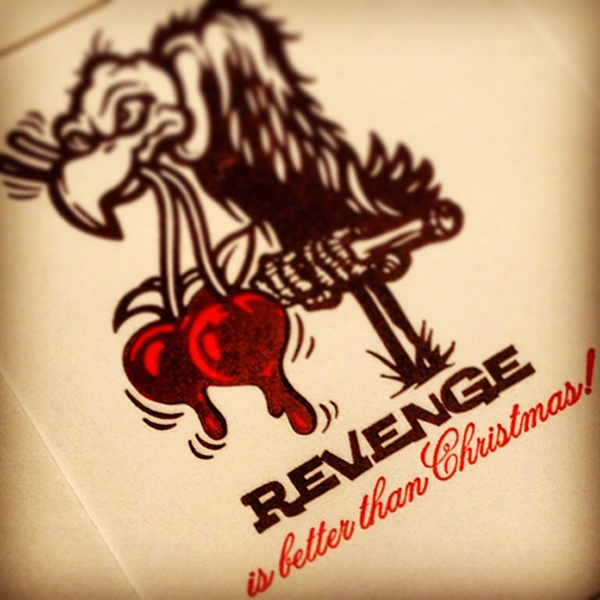 I reserve the cement, ground level for letterpress and production. The upper level is for drawing, cutting, assembly and framing. This shop has a lot of square footage and is a luxury…but I can certainly fill it with projects, ideas and possibilities. Some things just have to sit out and stare at me for months before I know what it will become.
PRINTING MENTORS I have been lucky to have many mentors and been privy to some amazing artist's studios. As I said, Claudia Laub (Los Angeles) lit the fire. Barry Richardson, my high-school printmaking teacher, set my course. And I travel. For me, traveling answers all my needs…with the added bonus of hunting for more visual inspiration and old stuff. I can't tell you the number of times I have found random, letterpress print shops in little towns while traveling. And with each find is a person attached with a story, history and layers.
I love the emotional attachments people have to things. Especially the places and things that were used to make a living. I guess it's sweat equity; there is ownership to the equipment that never dwindles. I still feel it in the old presses in my studio and from all the pressmen that have come before me. So, I have to thank all the letterpress printers I have met – from the Ohio Valley to the country of Mexico. I have been obsessed with Mexico for over two decades. Letterpress is not an art form in Mexico…it's the corner printshop. It's part of the community. I am impressed.
DESIGN + PRINT I continue to explain to any student who will listen…If you don't understand how it prints, you can't design for it. I have always been a printer/designer. I went to the printing plants, big and small. I talked to the pressman. I did my own press-proofing. I am proudly able to design and press my own work.
THE CREATIVE PROCESS I am a total visual geek. I love faded, comfortable, durable, layered, aged and beautiful. Style, materials, color, and a lush quality. Buildings, landscapes, signage, storytelling and history…exaggerated and playful and deeply rooted. I love provenance. I am influenced by history, antiques, vintage, metal, wood, tarnish, dirt, and kitsch/vintage advertising. They don't necessarily show up in my work but it drives my design. I like everything to have a story…layers.
To look at a full drying rack of beautifully pulled prints or letterpress is a true joy. Not mass-production – but each one being just a little different than the last. Variations of pressure, ink and alignment are remarkable and beautiful. It's not about perfection. It's about emotion put in print. I love the drawing and production side of the work…figuring out the puzzle of layers and lines to reach a desired effect. I get a real feeling of accomplishment from the repetition and tedious detail. It's my tedious good time.
FULL TIME FUN I am a full-time letterpress printer and printmaker. It's hard to believe that I walked away from a "legit" career a dozen years ago. I have always been really good at being self-employed. I know how to work and what needs to be done. I like self reliance. I enjoy not answering to anyone and choosing projects by my instincts. I am a good critic of my own work but the general public is always the harshest critic when I choose to create something too obscure/dark/edgy…my favorite things. So, being my own boss, I continue to create them anyway.
PRINTING FEATS Having survived a few major career hurdles and tests of will have brought about a sense of accomplishment. Looking back at a lifetime of work is more spooky than prideful. I can not believe how many lives I have lived. I have to give myself a small pat-on-the-back for being willing to reinvent at the right moments. I have had to work hard…keenly focusing on what I really want to do.
Sourcing quality materials and letterpress supplies is difficult.  The economy is always a teacher. Being an outsider in a small "Southern" town is a test but I walk through that ring of fire every day, working, and in business. I am proud to be able to do what I love.
PRESS HISTORY 1913 Chandler and Price 7×11, with a treadle…a pure iron beauty. I now keep four Chandler and Price of different sizes and a Vandercook Proof Press, plus a number of table-top and proofing presses and a manual and hydraulic paper cutter. Collecting is beginning to become a problem…
BOXCAR'S ROLE I praise any and all online sources for keeping us connected. Boxcar Press has been a great, up-to-date resource for all things letterpress!
SHOP TIPS Experiment, push the limits and be original. Spending time at the press is worth it's weight in gold. I am a full-time (12 years) letterpress printer and I am a smart, quick study…who thinks I just now am hitting my stride with good, quality work. Yes, I got the technical side down early. Today my press work is solid. That confidence frees me to experiment and push the limits. That's when the real fun begins.
And music. Music is always on…24 hours a day. I sleep to music. I work to music. I live for music. I own a massive collection of tapes, vinyl records, and CDs. Vintage, indie, alt-country, grassroots, folk is always in the air. But I can pull some classic disco out for those nights that go long and energy is required. I keep a turn table in my studio with everything from the 60's, 70's and 80's. But the greatest invention is the random iTunes playlist…I love not knowing what from my collection is about to land.
WHAT'S NEXT Now that the economy is getting back to normal, I feel like the new year will be filled with lots of personal work. Yes, I continue to update the letterpress card line and wedding work endlessly, but it's the side projects and community, not-for-profit work that brings some great creativity. Not having to be so obsessed about the bottom line will allow for some really great design and letterpress project in 2014. Knock on wood…
Massive round of thanks to John for letting us get the scoop on Appalachia Press!