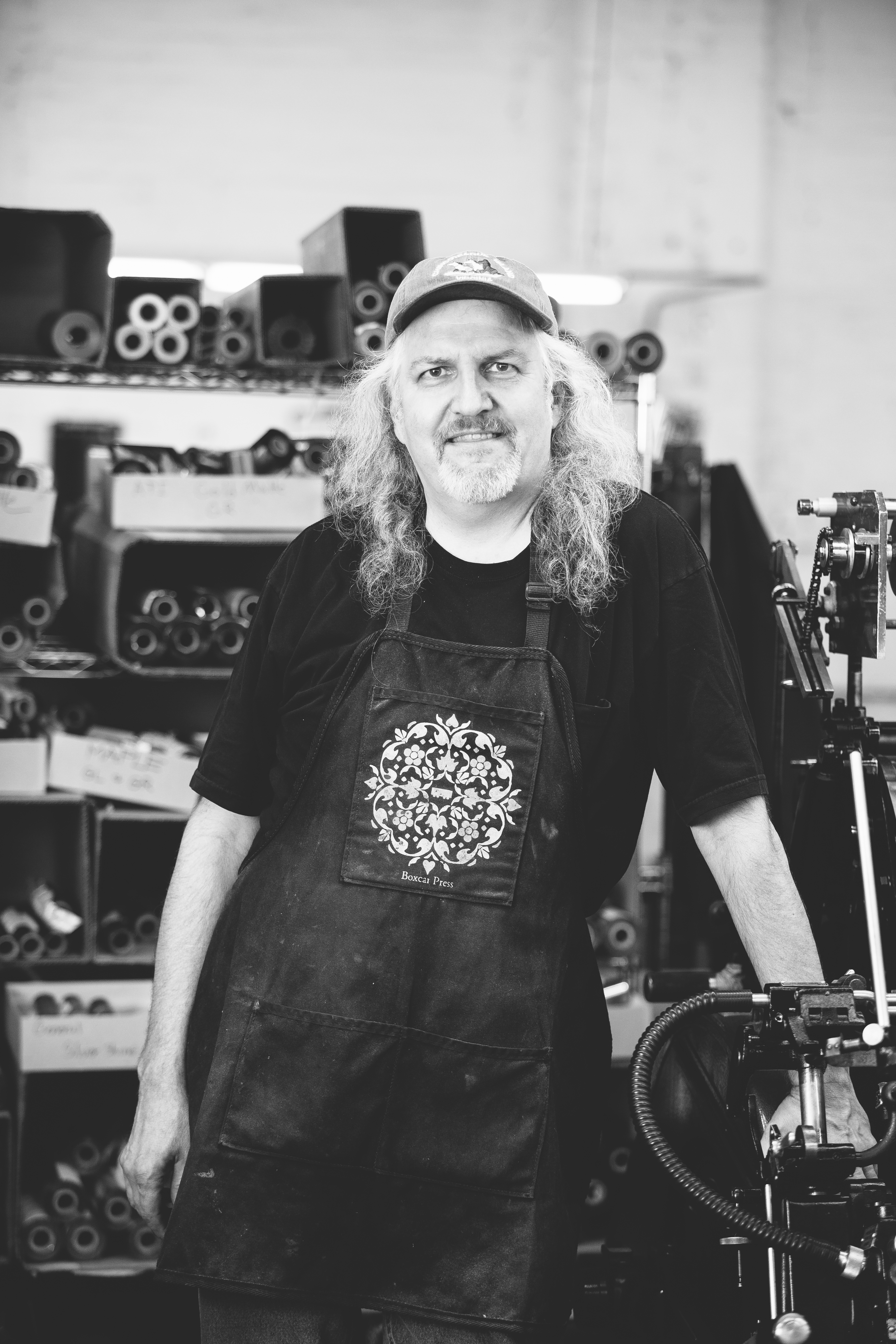 Presses: the Heidelberg Cylinders (mainly). The Heidelberg Windmills (occasionally).
Experience: 1.5 years on letterpress. 38 years printing generally.
Learning: I learned to print a long time ago at the BOCES here in Central New York. John Wyatt and Dale Money taught me how to print.
Print shop essentials: rags & chemicals. Specifically, California wash and 100% cotton rags.
Best letterpress trick: try everything. One trick I use is adding setswell reducer to oil-based ink, which thins the ink and makes it flow better.
Favorite part of letterpress printing: when the last sheet comes off the press and you have that "mission accomplished" sort of feeling.
Least favorite part of printing: skinning the ink cans.
Music of choice when on press: I listen to the machine.
Proudest moment in printing career: helping a former print shop — Printery Communications — get set up on their first four-color, Heidelberg offset press.
Extracurricular activities: I compose and record instrumental music — film / soundtrack style music (though it'll never be in a movie!).